Water Quality and Testing
Announcements and news
Well testing information
As a private well owner, you are responsible for regularly testing your well water. Minnesota Department of Health (MDH) recommends: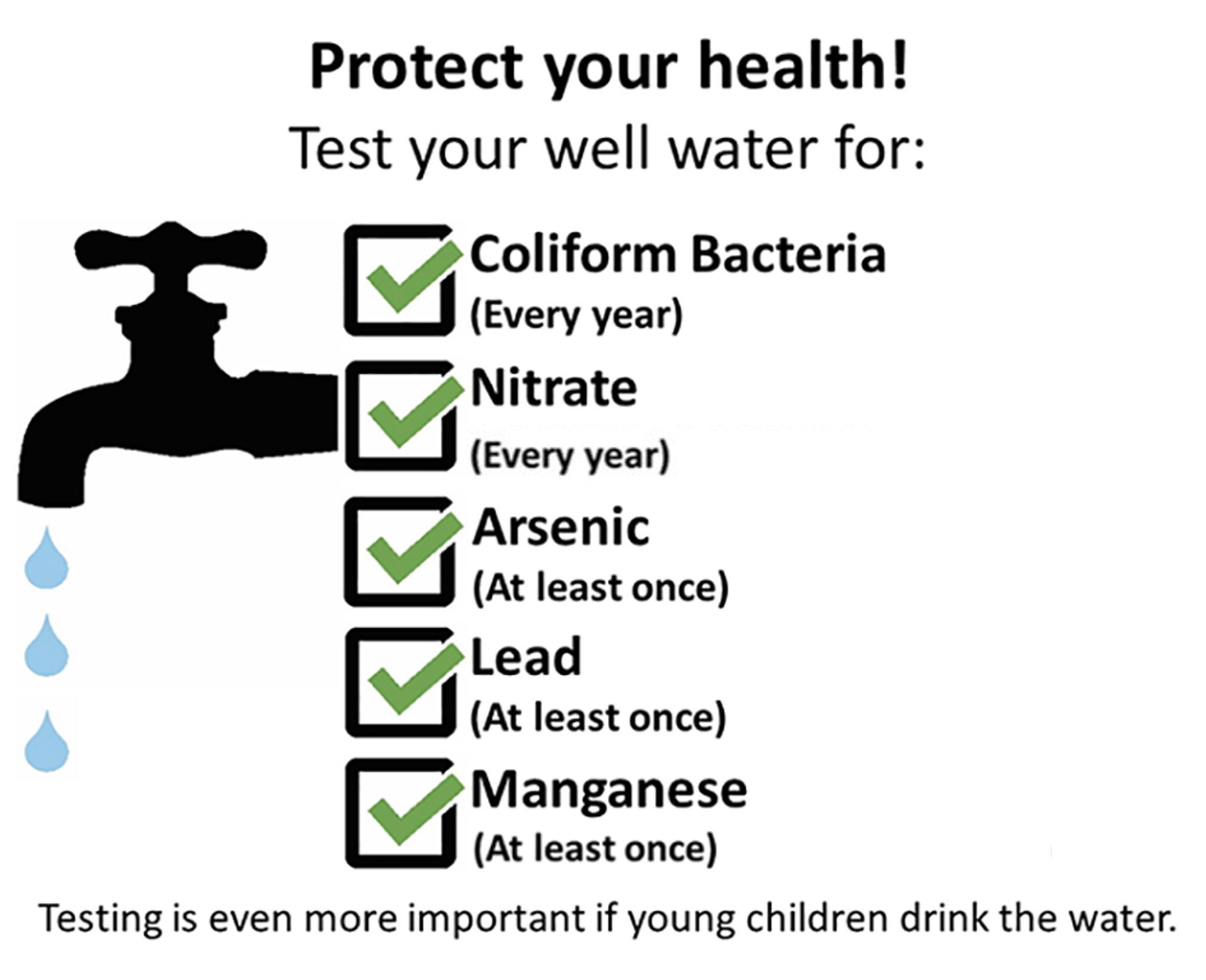 Go to Well Testing, Results, and Options for more information on how to test your well water and what to do with your test results.
Accredited Labs in Minnesota Accepting Samples from Private Well Owners (PDF): This map and table show MDH accredited laboratories in Minnesota that accept samples from private well owners and are certified to test for arsenic, coliform bacteria, lead, manganese, and/or nitrate. MDH reviews and updates this map each year.
Water quality information
Well disinfection
Well start-up procedures
Reports
Of interest
Questions
Well Management Section
651-201-4600 or 800-383-9808
health.wells@state.mn.us
Go to > top
Last Updated:
12/01/2023